Accessories
Which do you prefer?
---
---
You might not realise just how much of a difference the grip on your golf club can make, or how many different grip options are available. It's one of the most undervalued parts of every golfer's equipment, but Golf Pride is here to change that - as are we.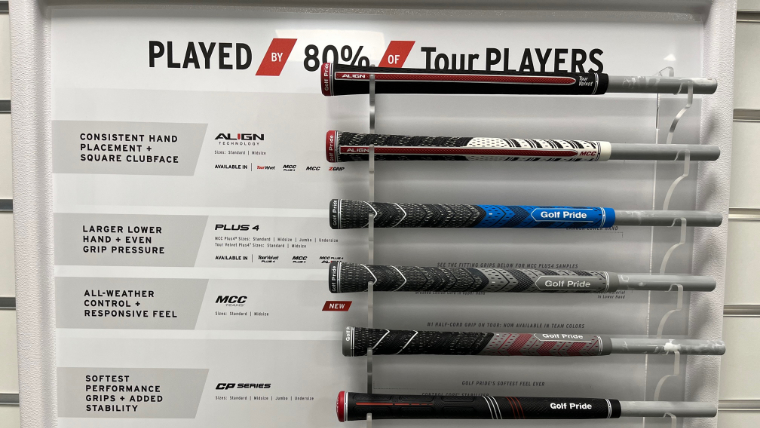 Your grip options
The image above shows the abundance of options available (and this isn't everything!), with each grip designed to give you a unique feel so that there's always one – if not several – that feels just right in your hands. You can choose from different options in ranges like Tour Velvet, Z-Grip, MCC & the incredible new CPX.
All of these are available with brilliant technologies like the ALIGN and Plus4. ALIGN has a strategic raised ridge on the back of the grip to help you consistently find correct hand placement for a square clubface, while Plus4 is larger where you place your lower hand; using Tour-inspired engineering to generate more power in your shots.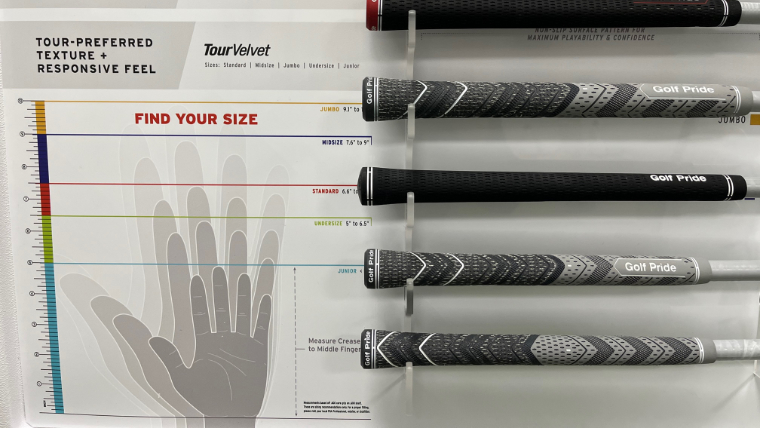 Finally, we have the new Golf Pride CPX grip. This revolutionary model is Golf Pride's softest performance grip, with an EXO Diamond quilted pattern and Plus4 technology to give you sublime feel and added power at impact. With this grip available in four different sizes, it's worth visiting us to ensure you're getting the right version for you.